London based Editor
Since 2012 I have worked on TV documentaries for Discovery, Eurosport and ITV. I have also edited online content for global brands such as Honda, Save The Rhino, Ford, Jaguar Land Rover, Centrica, Gatorade, TAG Heuer and editorial films for The Sunday Times and Wired.
Film, TV & Online
I work with many different formats - scripted, behind-the-scenes, branded, music video...
You name it I can edit it!
Quality
Every step of the edit process is done to the highest standard while deadlines are always met on time.
Rocket Fast Tech Support
I love fixing problems. And in the post production process there's always a few. So it's handy I'm pretty good at making them disappear very quickly.
"The most beautiful things in the world cannot be seen or touched, they are felt with the heart."
Antoin de Saint-Exupery
Software
I am highly competent in working with all latest technology.
Avid Media Composer
I have worked with Avid MC on everything from TV dramas, Documentary Series to Online Branded Films
Adobe Creative Suite
I can edit, sound mix and grade with Premiere Pro, create GFX packages with After Effects, work with Illustrator designs or retouch images in Photoshop or Lightroom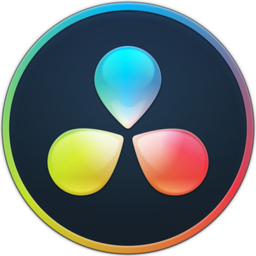 DaVinci Resolve
My favourite tool for colour grading
360 / VR
I love working with new technology. 360 is an amazing new medium and a perfect marriage of technical and creative forces. I stitched shots in Autopano Video Pro & Giga with compositing done in After Effects and Photoshop and graded in DaVinci Resolve.

I stitched, edited and post produced all these projects - feel free to look around! :)
Get in Touch
Drop me a line if you have any questions / ideas for future projects